Our unique jewelry is truly out of this world! Our designs are unlike anything you'll find anywhere else, combining modern and traditional elements to create masterpieces that you'll treasure for a lifetime. Our collection features a variety of luxurious materials, from precious stones to dazzling diamonds. With timeless pieces that will never go out of style and bold designs that will turn heads, you'll be sure to find something special to add to your collection. With our unique jewelry, you can make any look shine!
Shine On with Colorful Gems
Gemstones come in a wide range of colors, each with its own unique beauty and charm. From the fiery red of ruby to the deep blue of sapphire and the vibrant greens of emeralds, gemstones are prized for their captivating colors. There are also a variety of hues within each stone, making them even more beautiful and unique. Gemstones have been used in jewelry for centuries, and the color of a gemstone can have a powerful effect on its wearer. Some gemstones are said to bring luck, health, and prosperity to their owners, while others are used to denote power and strength.
With a hectic summer schedule, fashion shouldn't have to be an afterthought. Fortunately, the perfect accessory for your summer wardrobe is at your fingertips - the light and breezy bangle.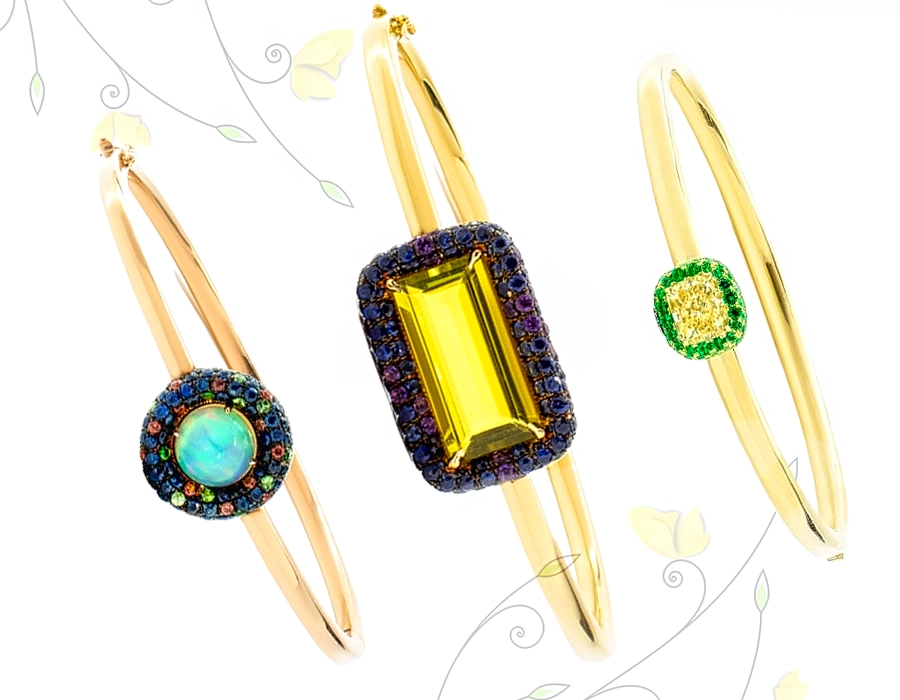 if you need any information regarding our jewelry designs, please don't hesitate to contact us or book an appointment.
We would love to meet you at our showroom in Beverly Hills. Please, Book an appointment online during business hours at your convenience. No need to get on the phone, wait on hold, or text back and forth. Simply choose the date & time and make an appointment online with just a few clicks of a button.
Weldorf Donates $20 to $300 With Every Order. You Get to Choose Where It Goes!